Presents

A Fall Workshop – "Vocal Skills and Sing"
Thursdays, Sept 21 – November 16, 2023, 7:15-8:45 pm
Northbrae Community Church, 941 The Alameda, Berkeley 94707

Don't stop singing – Hildegard von Bingen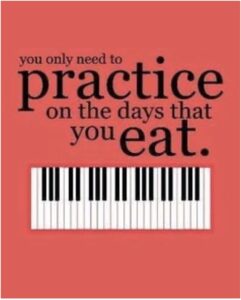 This Fall BWCC will present an extended workshop (9 weeks) of vocal skills and apply them to art songs, chant, easy rounds, jazz and show tunes, and choral repertoire. There will be no concert* (no pressure!). You will come away with vocal skills and muscular awareness–and a few songs under your belt.
TOPICS COVERED: Alignment, The Breath, Phonation and the Larynx, The Vocal Tract and Resonance, Vocal Anatomy, Vowels and Consonants and Articulation, Legato Singing, Emotional Expression (the Diva within)

We will use vocal exercises, gentle movement, and vocal literature. There will be plenty of time for exploration, individual attention if you want it, and questions. And time for friendships and connections with each other.

*We will have a full term and concert Spring 2024.
SINGERS OF ALL LEVELS ARE WELCOME.
Debra Golata & Jacqueline Anderson, both experienced singers and teachers, will be presenters.
The workshop will be on YouTube for later watching.
Fee: $175 plus $15 for music/handouts. That's only $12/hour – a bargain!
REGISTRATION
To register, either:
– register online (you can pay by check or credit card)
– print this PDF form and mail it in
(please do one or the other, not both)
Music Director: Debra Golata
510-845-6900
dgolata@yahoo.com
BACKGROUND OF THE WOMEN'S CHORUS: In response to the overwhelming interest in Berkeley Community Chorus and Orchestra, which has a full membership, a new women's chorus was developed, directed by Debra Golata. The repertoire is classically based but also includes selections from world music and jazz standards. We hold to the high standards of BCCO–singing in 2 to 4 part harmony, in a variety of languages with development of vocal and musical skills.
DIRECTOR DEBRA GOLATA received a bachelor's degree in music education from Michigan State University and a master's degree in choral conducting from San Jose State University. She has studied modern and flamenco dance, acting, and classical voice in San Francisco, New York City and Santiago de Compostela, Spain. Her vocal performance experience includes solo recitals, opera, musicals, and professional choral singing. She sang with the acclaimed Philharmonia Baroque Orchestra Chorale for 15 years, and she has concertized throughout the United States and Mexico with classical guitarist Jon Harris. For Oakland's Rockridge Chorale she performed as vocal soloist in India and England and has served as accompanist, assistant conductor and vocal coach for the San Francisco Lyric Chorus. She is organist and music director at Northbrae Community Church in Berkeley and teaches private voice and piano lessons, as well as general music classes for schools in the Bay Area.
JACQUELINE ANDERSEN, ASSISTANT DIRECTOR, has worked with Debra Golata and the BWCC since its inception. Her background in voice includes musical theatre, opera, art song and choral works. She has taught voice/piano for over 30 years, is the Cantor and Soprano Soloist for Northbrae Community Church, has her B.A./M.A. in Music, and studied at BerkeleyRep School of Theatre and Studio A.C.T. She has performed with Woodminster, TheatreWorks, and other local musical theatre companies.