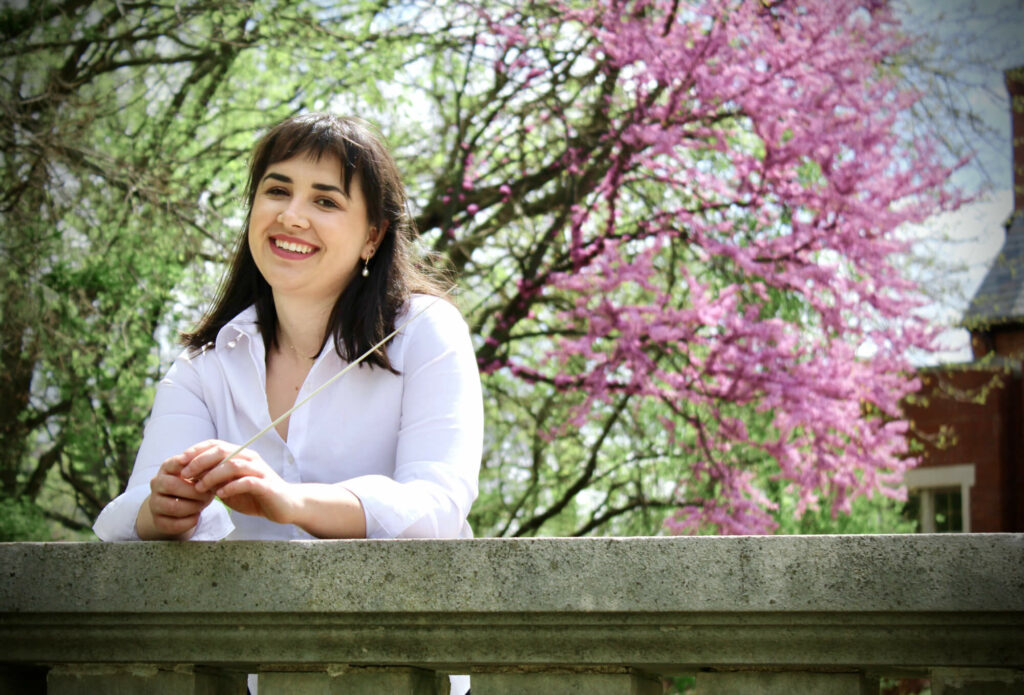 Conductor Samantha Burgess currently serves as the Assistant Conductor of the Berkeley Community Choir and Orchestra in Berkeley, CA. Based in the San Francisco Bay Area, she also regularly cover conducts for the Berkeley Symphony with Music Director Joseph Young, and has appeared guest clinician with the Community Women's Orchestra in Oakland, CA. She has previously held the position of Assistant Conductor with the Westerville Symphony (OH), the Galesburg Community Choir (IL), the Oxford University Philharmonia (UK), and the Knox College String Ensemble (IL).
Samantha holds masters' degrees in both Orchestral Conducting and Music Theory from The Ohio State University, where she was the Music Director of the Ohio State Community Orchestra and served as an Assistant Conductor for the Ohio State Symphony Orchestra. While at Ohio State, she was also a graduate teaching assistant in Music Theory and a member of the Cognitive and Systematic Musicology Laboratory.
On the podium, Samantha combines conducting and her background in music theory research to develop innovative, multimedia performances. Through her study of the performance of musical form and emotional responses to music, particularly as they pertain to the relationships between the conductor, audience, and performers, she has created immersive lighting designs to showcase musical structure for the audience during a performance. Her research has been accepted for presentation at the Society for Music Theory Midwest Conference, Future Directions of Music Cognition, and the Oxford Conducting Institute International Conducting Studies Conference.
Samantha has conducted in masterclasses and competitions both in the USA and abroad, most recently in July of 2022, where she finished as a semi-finalist in the International Academy and Competition for Orchestral Conducting with the Chamber Orchestra of Cascais and Oerais. She has also participated in the New York Conducting Workshop, the London Conducting Workshop, and the George Hurst Conductor's Course at the Sherborne Summer School of Music.