Debra Golata, Director
Berkeley Women's Community Chorus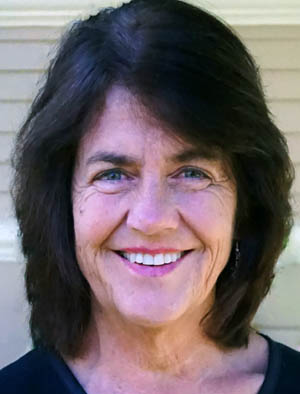 Debra Golata's professional life has been dedicated to music. Her vocal performance experience includes solo recitals, opera, musicals, and professional choral singing. She sang with the acclaimed Philharmonia Baroque Orchestra Chorale for 15 years, and she has concertized throughout the United States and Mexico with classical guitarist Jon Harris. She recorded biographical songs about the Bay Area women artists featured in Amy Gorman's book Aging Artfully. For Oakland's Rockridge Chorale, Deb accompanied and performed as vocal soloist in India and England. She has been an accompanist, a soloist, and the assistant conductor for the San Francisco Lyric Chorus. She has long been the music director and organist for Northbrae Community Church in Berkeley, and she also conducts Cal's University Section Club Women's Chorus.
Deb has had a long and varied association with BCCO. In previous years she was an accompanist and a soloist, and she recorded many of the vocal rehearsal tapes. She now serves as a vocal coach and guest clinician, and she directs the Berkeley Women's Community Chorus under the auspices of BCCO.
Deb's current passion is vocal pedagogy and anatomy, which she has studied at Holy Names University. She offers private voice and piano lessons, teaches general music in schools, and directs youth musicals. Her bachelor's degree in music is from Michigan State University, and her master's degree in choral conducting is from San Jose State University. She has studied modern and flamenco dance, acting, and classical voice in San Francisco, New York City, and Santiago de Compostela, Spain.