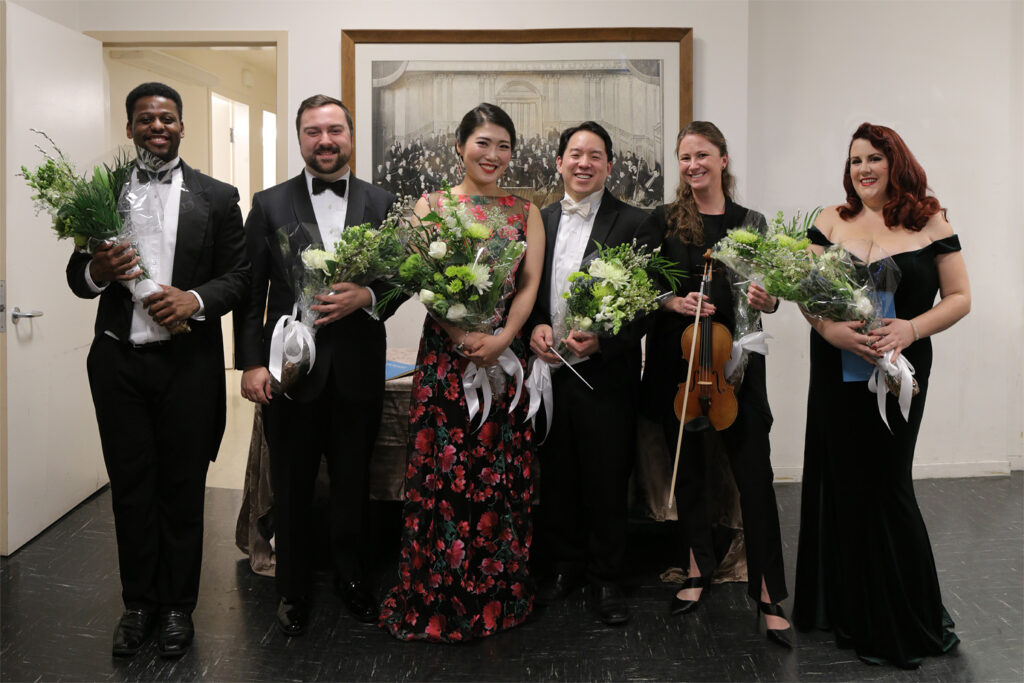 Join BCCO's Soloists Circle!
Since 2017, BCCO has put out a nationwide call for developing vocal soloists. These artists face formidable challenges in establishing a career, not least of which is the need to pay for travel to auditions and vocal festivals without promise of support. In BCCO's program, auditions are submitted online for a nominal fee and are judged by a panel of voice teachers and professionals in the Bay Area. Winners receive a stipend for their performance, a contribution towards travel expenses, a home stay during concert week with a BCCO member, per diem costs during their stay, a professional recording of our concert, and publicity materials.
Your recurring monthly gift in support of this program entitles you to an invitation to a concert-week reception with our soloists, and you will be recognized in our concert program along with other members of the Soloists Circle.
To participate, please use the menu below to select a gift amount. There is a minimum $40 monthly tier for this special Circle. The amount you choose will be withdrawn automatically from your credit card every month. You can cancel your participation at any time. Although Paypal provides this web service for us, a PayPal account is not required to complete this process.
Thank you for choosing to help BCCO underwrite this important program for developing artists!
Please contact development@bcco.org if you have any questions.